EXPLORING NATIONAL PARKS | HIKING TOUR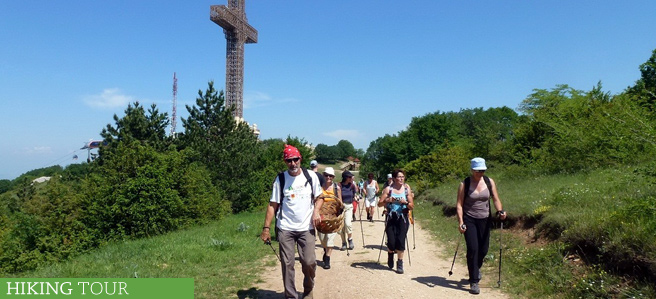 TOUR WITH GUARANTEED DEPARTURE DATES

We guarantee that all our tours will depart as scheduled subject to there being a minimum of 4 people booked on the tour.

Duration:
9 days / 8 nights
Dates:
Upon request
Number of Participants:
4 - 12
Tour grade:
Moderate
Prices:
Confidental prices available upon request. Price depends on the number of participants.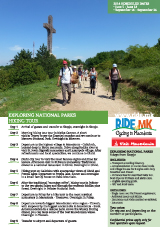 DOWNLOAD PDF
This tour can be organized on a different date and customized for you or your group. Contact us.

Please read carefully our Terms and Conditions for Tours With Guaranteed Departure Dates.
Explore Macedonian National Parks with this wonderful 9 day tour.
TOUR ITINERARY
Day 1
Arrival of guests and transfer to Skopje, overnight in Skopje.
Day 2
Morning hiking tour tour in Matka Canyon. A short visit in Tetovo to see the Dappled mosque and we continue to Mavrovo National Park. Overnight in Mavrovo.
Day 3
Departure to the highest village in Macedonia - Galichnik, located deep in Bistra mountain. Drive along Radika river to visit St. Jovan Bigorski monastery and Lazaropole village. After refreshments and local specialities, we continue to Ohrid.
Day 4
Ohrid city tour to visit the most famous sights and time for leisure. Afternoon visit to St.Naum monastery. Traditional dinner in a national restaurant in Ohrid. Overnight in Ohrid.
Day 5
Hiking tour on Galichica with spectacular views of Ohrid and Prespa lakes. Departure to Prespa lake, dinner and overnight in a small family house on Baba Mountain.
Day 6
After the traditional "morning coffee", hiking tour in Pelister to the two glacial lakes and through the endemic Molika pine forest. Overnight in Pelister National Park.
Day 7
Departure to Prilep for a hike tour to the most mystical monastery in Macedonia - Treskavec. Overnight in Prilep.
Day 8
Departure towards biggest Macedonian wine region - Tikvesh, with stopover by the biggest ancient site in Macedonia - Stobi. Accommodation in a unique hotel above the winery. During dinner, you can taste some of the best Macedonian wines. Overnight in Tikvesh.
Day 9
Transfer to airport and departure of guests.