BIKE TRAILS OF ALEX THE GREAT | MTB TOUR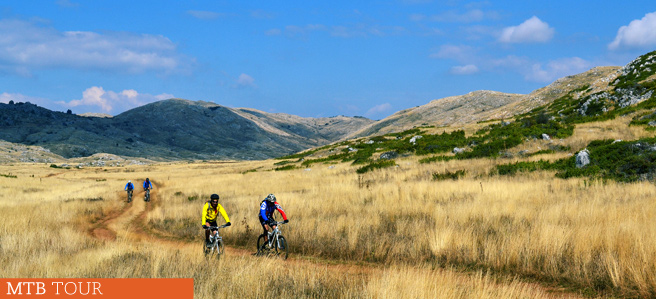 NON SCHEDULED TOUR WITH FLEXIBLE DATES
Duration:
8 days / 7 nights
Bookings:
* Upon request and depending on availablity

Number of Participants:
2 - 12
Tour grade:
Moderate
Prices:
Confidental prices available upon request. Price depends on the number of participants and you can choose tour dates.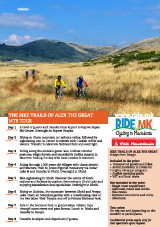 DOWNLOAD PDF
Bike Rental is available for this tour.

8 day tour with some of the best routes on Macedonian mountains. Ride and enjoy. Unspoiled nature, beautiful scenery, old mountain villages, traditional cuisine & wine. Everything you need for a perfect mountain bike holiday.
TOUR ITINERARY
Day 1
Arrival of guests and transfer from airport to Popova Sapka Ski Centre. Overnight in Popova Shapka.
Day 2
Biking on Shara mountain to Leshnica valley, followed by sightseeing tour in Tetovo to refresh with Turkish coffee and sweets. Transfer to Mavrovo National Park and overnight.
Day 3
Riding along the emerald green lake, endless colorful pastures, virgin forests and remarkable Radika canyon in Mavrovo. Ending the day with local cuisine in Mavrovo.
Day 4
Riding through 1.000 years old villages with characteristic architecture. Visit St. Jovan Bigorski monastery via Debar Lake & and transfer to Ohrid. Overnight in Ohrid.
Day 5
Bike sightseeing in Ohrid. Discover the centre of Slavic nations and Balkans Jerusalem. Swimming in Ohrid Lake and enjoying Macedonian food specialties. Overnight in Ohrid.
Day 6
Biking on Galicica, the mountain between Ohrid and Prespa Lake. Open air botanical garden with a breathtaking view of the two lakes. Visit Trpejca and off to Pelister National Park.
Day 7
Ride in the National Park to glacial lakes, Pelister Eyes through stone rivers and pine forests. Lunch in Bitola and transfer to Skopje.
Day 8
Transfer to airport and departure of guests.